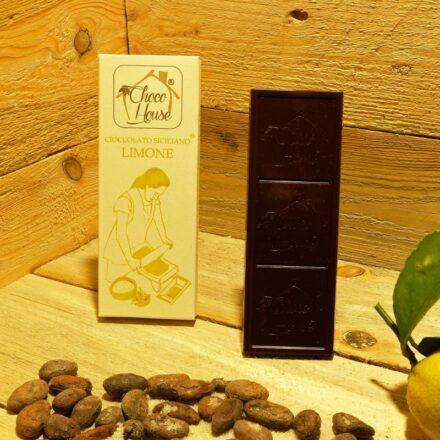 Cioccolato Siciliano al Limone / Sicilian Chocolate with Lemon
€3.00 tasse incl.*
Tavoletta di cioccolato Siciliano al limone: Cacao minimo 55%.
Ingredienti: massa di cacao, zucchero di canna grezzo, polvere di limone (0,5%).
Può contenere tracce di frutta a guscio. Conservare in luogo fresco e asciutto (15°-18°). Peso Netto: 50 grammi.
Sicilian chocolate bar with lemon: minimum 55% cocoa.
Ingredients: cocoa mass, raw cane sugar, lemon powder (0.5%).
May contain traces of nuts. Store in a cool and dry place (15°-18°). Net Weight: 50 grams.
Per ordini Extra Europei non è possibile spedire il Vino insieme agli altri prodotti perchè hanno servizi di spedizione diversi, per qualsiasi informazione contattaci via mail vinitenutesenia@gmail.com
For non-European orders it is not possible to ship the wine together with the other products because they have different shipping services. For any information contact us via email vinitenutesenia@gmail.com
Categoria Cioccolato Siciliano
* Sulla base della residenza in Italy. Le aliquote fiscali per gli altri Paesi saranno calcolate alla cassa. Prezzo al netto d'imposta: €2.46.